Easy access to all of our services is at the forefront of the working principles of our Adıgün Translation and Consultancy office. As a professional translation agency, we offer our valued customers multiple easy payment and delivery options.
You can easily perform these steps by choosing the most suitable one among our various alternatives in payment and delivery methods.
Online Payment
Payment via online payment platform via our website
Transfer / EFT
Payment to company corporate accounts by Wire Transfer / EFT money transfer method
International Money Transfer
Payment by Western Union, Wise and UPT money transfer methods
By Visiting Our Office
You can pay by debit/credit card by visiting our office
Our Adıgün Translation and Consultancy office is not satisfied with this much! We offer free document order and free delivery for orders within Turkey to all our customers. The most important thing for our translation office and our expert team serving in its structure is to leave a pleasant impression on our customers.
As "Adıgün Translation and Consulting", we work hard to get happy feedback from our customers. In line with our years of experience and principles, our priority has always been quality translation and customer satisfaction. Therefore, "money" has been the last detail discussed at our Adıgün Translation office. Our customers, who have experienced our services, know that they can get the most satisfactory translation service from our office at the most affordable prices.
Frequently Asked Questions
What Are The Payment And Delivery Steps For The Orders Placed?
We work on orders by receiving a prepayment of half or all of the service amount. Our translators initiate the work of prepaid orders. For orders with 50% payment, a photo copy of the translation work will be sent to you. After your approval and the transfer of the remaining half of the payment to our accounts, the finished project is delivered to you.
How Do You Guarantee Security In Online Payments?
Money transfer transactions are completely secure and confidential in all payment methods you choose. SSL protocol and closed banking networks with the highest degree of protection are used for data transfer. No one, including our company, can access customers' personal and banking data.
Is It Possible To Cancel The Order Placed? Do You Provide Refunds?
Adıgün Translation and Consulting offers its customers the opportunity to cancel the order. We will refund the full payment if the transfer has not been made or if it has not been more than an hour since the order was placed. If the translation is fully or partially ready, a refund is made by deducting the amount of work done from the payment received; documents are sent to your address
Does Your Translation Office Have Service Campaigns?
In order to ensure customer satisfaction and ease of payment, our translation office has a discount and bonus system:
10% of the initial order amount
10% in remote translation service
15% for the reorganization of translation services.
10% within the scope of student discount;
10% for retirees on presentation of retirement certificate and passport
10% for 3% copies for apostilles of foreign documents
10% discount for orders over 10 pages, 15% discounts for orders of 30 pages and 20% discounts for orders over 150 pages.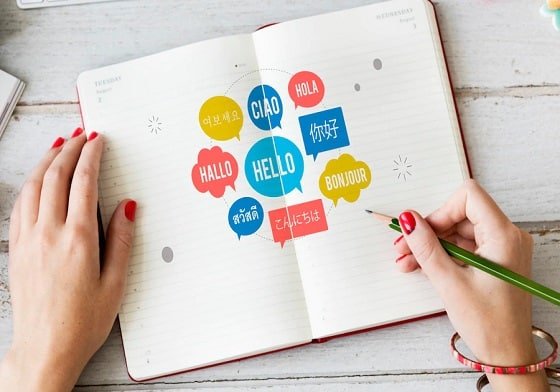 Our Translation Languages
Official Document Translation