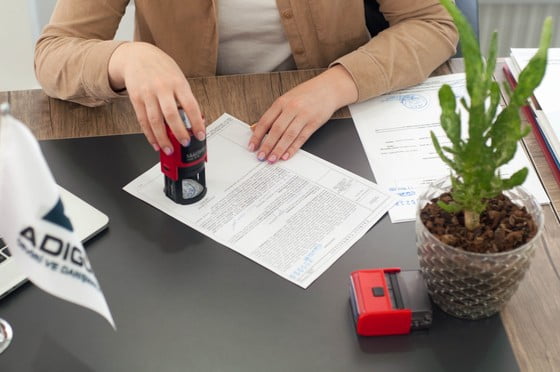 Notary Certified Translation
Adıgün Translation and Consulting Office shall offer you a 24/7 uninterrupted service any time you need a notary certifed translation.
No matter where you are, we shall furnish you with the fastest online sworn translation services and make the far closer for you with our approach independent of time and space.
Thanks to our emergency translation service options, we ensure that your transactions are performed on the same day and delivered to your address by cargo.
Online Order
Make your translation order online
All Languages
Notary certifed translation in all languages
Affordable Price
We offer the best prices
Free Delivery
Free of charge delivery to all Turkey on the same day
Notary Certified Translation Services
Notary certifed translation is one of the most significant services in the field of translation. Documents requested by official institutions must be translated by sworn translators and then translation certified by notary public. Such translations must be conducted by a translator certified by a notary public. Otherwise, the notaries shall not append their approvals on these documents.
As a certfied translation office, Adıgün Translation and Consulting company provides its services with its translators experts on their fields and increases the satisfaction of its customers with its unique quality services at affordable prices. Your orders for notary certifed translation are projected taking into account the type of document, its content and the language in which it will be translated, and the most appropriate certified translator is assigned to your project.
During all the time we have been serving in this field of work since 2016, we have achieved prosperous projects in English, German and Russian languages without compromising the content and the meaning to individuals and corporate companies. We are offering the most lucrative prices for your notary certified translation projects in more than 60 languages, from the rarest ones to the most popular. With our customer-oriented approach, we provide the most affordable translation in all official and legal transactions with a self-renewing and expert staff within the deadline we promised and deliver them all around the world.
Notary Certifed Translation Types
Adıgün Translation and Consulting Office conducts the translation of documents entailing notary approval including diplomas, marriage certificates, IDs, passports, divorce documents, power of attorney, change of nationality, rental agreements, undertakings, adoption. Upon your request, we prepare the incoming documents for approval on your behalf and make sure you benefit from our document tracking service as well.
Prices for Notary Certified Translation
We adopt a transparent pricing policy when determining sworn translation prices for 2022. We combine quality translation with affordable prices by providing up to 30% discount opportunities for your bulk orders. As a professional translation office, we offer the best prices for notary certified translations in the sector.
Notarized sworn translation prices are charged over 1,000 Letters/Characters. Notary approval fee is not included in this price. The notarization fee is charged separately by the notary public. You can find out about the most competitive sworn translator prices for all your official translations and our translator accompany services by contacting us 24/7.
Passport translation - 150 TL
Doğum belgesi tercümesi - 200 TL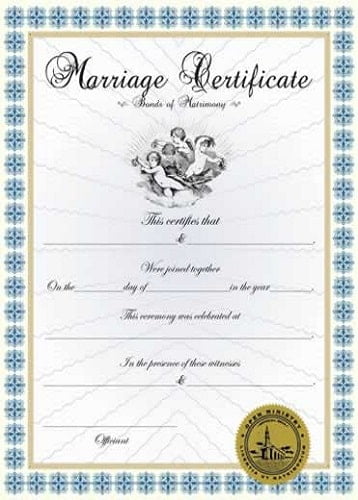 Evlilik cüzdanı tercümesi - 200 TL
Vekaletname tercümesi (sayfa başı) - 200 TL
Diploma tercümesi - 250 TL
Adıgün Online Notary Certified Translation Office
As soon as you reach our office via our communication tools about online translation from all over the world and Turkey, we will produce the most suitable solution for you in a short time. You can get a quote and create your orders by contacting us all day from anywhere in the world.
Create your notary certifed translation order online without leaving your home or office and let us deliver the translations as soon as possible with the advantages of free shipping and same-day delivery at all addresses in Turkey.
Get an online translation order now with the best prices
Notary Certified Translation Office
The closest translation is not the one that is physically closest to you, but Adıgün Translation and Consulting Office, which offers the highest quality translation of all types of written, oral, sworn and notary certifed translations at the most affordable prices in the shortest time possible time when you need it most.
We are only a phone call away with our customer support and translation services that we offer with maximum confidentiality and trust guarantee. We eliminate distances in service with our Certified Translation and Notary Services offices in Ankara, Istanbul, Izmir, Bursa and Antalya in cooperation with our contracted offices all over Turkey.
Our Certified Maximum Confidentiality and Trust Guarantee
An ISO certificate declares that an enterprise provides services to a certain standard on international platforms. Adıgün Translation and Consulting company has proved the quality of its services with four different ISO Certificates, which are the guarantees of our competence with the quality standards in the field of activity. Our certificates include:
Translation Services / Translation Quality ISO 17100:2015
Quality Management System Certificate ISO 9001:2015
Information Security Management System Certificate ISO 27001:2013
Customer Satisfaction Management System ISO 10002:2018, we provide services within the scope of certificates.
Frequently Asked Questions