Financial Translation is a translation type that is required every now and then. Since financial translation is considered an official document, it must be done by sworn language experts that are very experienced in their field.
Ever since Adıgün Translation and Consultancy Offices entered the field of translation work, we have been providing financial translation. We provide this service to you with our expert sworn certified translators that are very knowledgable when it comes to financial terminology.
Expert Translators in their Field
Translation in All Languages
Financial Translation Office
As a translation office that provides financial translation services we only work with the best legal translators and use only the best equipment available.Adıgün Translation and Consultancy Office offers financial translation in the most trusted and fast fashion. We can help you in a wide array of topics. Money topics, investments, and other financial fields are what we specialize in.
Our sworn translators make sure that your every need is dealt with. If needed, our legal, certified sworn translators also can help notarize your legal documents as well. Choosing a highly experienced translation office ensures that your paperwork gets done as quickly and as accurately as possible. Which makes your whole process go as smooth as possible. Which is also the reason Adıgün is the right choice for you.
If you're looking for a translation office that is an expert, trusted, and has been in the business for a long time, we would love to see you as one of our happy customers. You can call us for any of your international financial translation needs at any time you desire. We offer financial translation around the clock and all around the world. The Adıgün Translation office is just a phone call away.
Best Financial Translation Prices
Financial translation prices, when it comes to expecting only the highest quality and swift results, is an important factor. Of course, finding the lowest price makes sense money-wise, but if your translation is done incorrectly, then that means you did not only lose your money, you also lost your precious time as well. We offer not only the lowest prices in our field, but the highest quality financial translation service possible.
All that being said, a specific price cannot be given for financial translation. The language, contents of the financial translation to be done, the page count and so on determine the price of the financial translation you require. Yet we offer only the best price packages to our customers so you can contact us to get a free quote. We price our translation services by character count. We charge a specific price for each 1000 characters translated. Call us for a direct price after sending your documents in.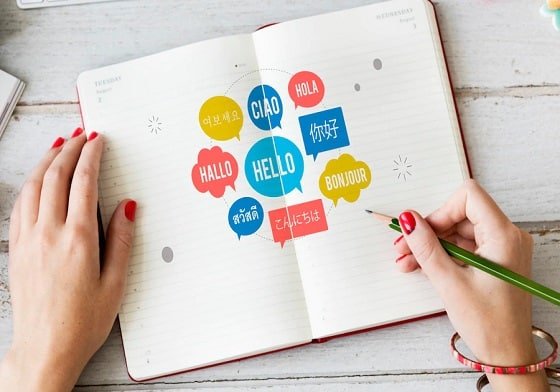 Why Choose Adıgün Translation And Consultancy For Financial Translation
With translation services being a daily need in the past few years means the translation office count has been going up. When it comes to this, making up your mind about which translation office you should choose with your financial translation needs might become a lot harder.
Adıgün Translation and Consultancy remove these uncertainties with their professional and experienced staff and make sure your financial translation services proceed in only the fastest and most accurate manner.
Adıgün Translation and Consultancy Online Translation Services
Our Adıgün Translation and Consultancy Office offers notarized online translation services in more than 60 world languages, primarily English, German, Ukrainian and Russian.
Professional and Quality Translation Service
Our translators offer translation services more than 60 languages
Our team is able to notarize and is accredited by consulates.
We offer translation that does not lose its oroginality while being translated from source to target laguage.
For your bulk orders, we offer up to 30% discounted prices.
Our Offices offer a wide array of services and can be contacted 24/7.
We make our customers feel safe with our ISO quality standards certificates.
We send your translated documents from Turkey to all over the world.
Confidentiality is very important for us this goes for all of your documents.
We make sure your documents are translated and sent in the shortest amount of time.
Frequently Asked Questions