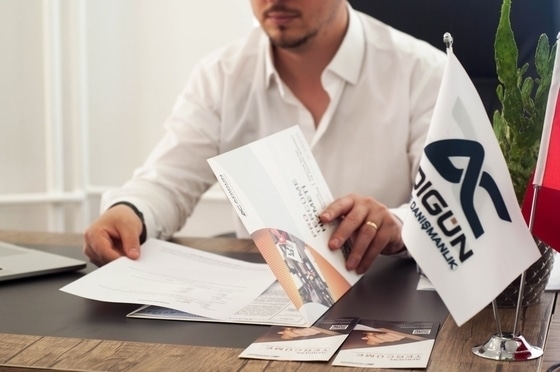 Civil Registry Sample Translation
Our office translates birth certificate in all languages. If necessary, we follow the notary approval of your civil registry sample translation on your behalf.
Send us a scanned or good quality photo of the civil registry sample
Receive the translation of civil registry sample at our office
Or let us deliver the translation to you by courier
Adıgün Translation Office is always by your side with our meticulous and complete translation service and the most affordable price policy, for your translation of civil registry sample needs.
Quality and fast service, notarization process, sworn notary licensed translator stamp, professional corporate consultancy services.
Happiness depends on success, success depends on time. We know your time is very valuable. Therefore, we pay the most attention to timely delivery.
After your translations are completed, we have a delivery service to any destination in the world. Enjoy our free shipping with fast and reliable companies within Turkey.
Civil Registry Sample Translation in All Languages
Online Translation Service
Notarized Civil Registry Sample Translation
The official document containing the identity information of family members in a sequential order is called a civil registry sample. People who want to have a civil registry sample translated can first obtain their documents from the civil registry offices or from the e-government portal and then apply to Adıgün Translation Office for civil registry sample translation services.
The civil registry sample is generally used in the following areas;
In any official application
In inheritance procedures
Domestic or international job applications
For domestic or international school applications
Among the documents required for visa passport and departure abroad
Thanks to our sworn translators, you can have any document you want translated into any language, either by visiting our civil registry translation office or by contacting us through our digital channels.
The Most Affordable Civil Registry Sample Translation Price
The fee for a notarized civil registry sample may vary depending on the size of the document to be translated and the target language to be translated. Notarization and apostille approval are mandatory for the civil registry sample to be valid in official bodies. In this context, our Adıgün Translation Office provides consultancy services in line with your request and carries out the approval process on your behalf.
The translation price of the civil registry sample is independent of the notary public price and pricing is made after the fee determined by the notary public association is added to the translation fee. With the July 2022 price increase, the current translation fee for a civil registry sample is 300 TL. This price does not include notary fees.
Since we serve with competent and sworn translators, we complete your sworn civil registration sample translation process in the fastest and safest way within the day and send it by cargo to any city you want in the country. Other Language and Official Document Translation Fees.
The Most Requested Languages for Civil Registry Sample Translation
Our sworn translators who translate into 63 different languages meet your demands without stopping in order to provide the best and fastest service.
You can initiate your transactions and get the best service by sending your document to us through our digital channels or through our translation office. Online translation order
Civil Registry Sample Translation Office Closest to You
Adıgün Translation Office is located in Çanakkale province of Turkey. However, another benefit of technology is the re-evaluation of the concepts of distance and proximity between the purchaser and the seller. With our online civil registry sample translation service, we are as close to you as an internet click, a phone call or an e-mail.
We are closer to you than the nearest translation offices. You do not need to struggle for a long time to get service, we have all the information and guidance you need on our website. In order to place an order through the website, it will be enough to send us the civil registry sample via e-mail or WhatsApp.
Frequently Asked Questions