Adıgün Translation Offices provide book translation with its many years of experience in many languages.
Professional Book Translators
Book Translation in All Languages
Book Translation Services
Books open up a whole new world of imagination and dreams. We have been reading and writing books since the 2nd century CE. It is amazing for self-growth, finding peace, meditation, and many other wonderful things. Now, sadly, not everyone speaks the same language, which means not everyone can write books in the same language.
This is where Adıgün Translation Offices come in. We specialize in book translation with our experienced staff full of certified translators. We offer book translation services in every language possible. We offer lower prices than the market average and make sure the quality is at an all-time high! You can contact us for a free quote. Since books are mostly literary, the translator must be very careful while translating. Cultural differences in languages may cause a change in meaning which can interrupt an amazing story or might fail to capture a certain character's feelings.
The best way of getting rid of that problem is having translators with native tongue level language knowledge in both languages. Our translators that are assigned to these services are always fluent in both the source and target languages, so no meaning will be lost.
The Best Book Translation Prices
When it comes to prices for book translation, it mostly depends on character count, and the source and target language. Since most translation offices charge a different amount per 1000 characters, your book translation price may differ from one translation office to another. Book translation prices are determined by 1000 characters, and are usually priced by every 1000 characters.
After the translation has been done, we carefully tally up the character count and present you with the price. The formula is quite simple.If your book has 100 thousand characters, it will be the 1000 per character price multiplied by 100. We only offer the best translation service possible at great prices. Our staff full of seasoned professionals are ready to cater to your every translation need. You can always contact us for a free quote on your book translation or other translation requests.
Most Requested Languages for Book Translation
Just like every other translation type, the most requested language is English. Being a universal language, the demand is very high and since The United States of America harbors the most English speakers in the world and has one of the biggest markets,all writers would love to have their books published in English as well. Just because English is the most requested does not mean the other languages are not requested at all! German and Russian are also languages that are highly preferred for book translation services.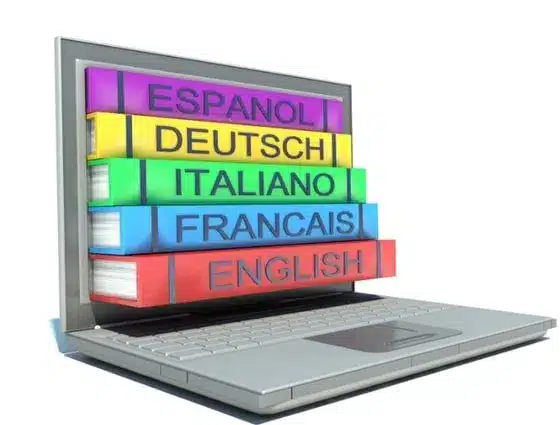 Adıgün Translation and Consultancy Online Translation Services
Our Adıgün Translation and Consultancy Office offers notarized online translation services in more than 60 world languages, primarily English, German, Ukrainian and Russian.
Professional and Quality Translation Service
We provide 24/7 sworn translation services in more than 60 languages with our expert translators.
Accredited translator of consulates with a amemorandum of oath at the notary public.
We send your translated documents from Turkey to all over the world
We make our customers feel safe with our ISO quality standards certificates.
Adıgün Translation Office offers discounts up to 30% for bulk orders.
Online translation company available 7/24 for delivery time and price information.
The best translation service while preserving the originality of your texts.
Security of your Information
Confidentiality of your information is important to us in translation services at our translation office.
We deliver the correct and complete work at the most approriate time for your translation needs.
Frequently Asked Questions