You can visit our notarized Arabic translation office, which provides translation services in all languages, or you can order your translation online without leaving your home.
Certified translators with specialized training
ISO International Quality Certificate
Best price guarantee for translation services
Free delivery within Turkey in a short time
Online Translation Service
We Offer Best Price Guarantee
Translation and Notarization in Same Day
Fast Shipping and Free Delivery
Notary Sworn Arabic Translation Office
Adıgün Translation is a sworn translation office authorized by the public authority. Our company is based on customer satisfaction and applies European criteria in terms of quality standards.
In this context, we recruit people who are experts in their fields as Arabic translators based on competence in our people-oriented work. A sworn Arabic translator has the necessary licenses as well as an advanced command of the language. Perfection is guaranteed in our translations.
We adopt international standards on information security and confidentiality and ensure complete confidentiality. You can be sure that the texts you transfer to us will be protected by law and you can safely entrust your Arabic translation work to us.We provide fast and high quality translation services with our sworn Arabic translators.
Arabic Interpreting
We offer interpreting and interpreter accompaniment services for official meetings, organizations such as meetings and symposiums, private meetings and phone calls.
Accompanying Interpreter Support: You can apply to our office for interpreter support to accompany your foreign guests.
Arabic Notary Sworn Translator: We provide translator support in all world languages for various notary transactions such as buying and selling, granting power of attorney and marriage processes with foreign nationals.
Arabic Translator for Title Deed Sales Proceseses: We ensure that all transactions are easily realized with our translator support in the purchase and sale transactions of our foreign customers in our country. Likewise, we also provide translation support in all languages for all title deed procedures to be carried out by our citizens with foreign nationals.
Arabic Sworn Translation
As an Arabic sworn translation agency, we strive to meet your expectations in the best way possible while providing you with our services. In this context, we endeavor to respond to our clients' requests for sworn Arabic translations in the highest quality manner. We offer you an advantageous solution thanks to our professional translators' command of spelling rules and grammar in Turkish Arabic translation languages.
Notarized Arabic Translation
Notarized translations are carried out by translators authorized by notaries. The translators swear an oath before a notary public and guarantee the reliability of their translations. In this way, certified Arabic translations are accepted by the state.
Notarized Arabic translation texts are documents that are accepted in any of your business dealings with the state. According to the laws of the Republic of Turkey, even if a person is a foreigner, the documents that he/she submits must include Turkish explanations and these translations must be certified by sworn translators to be the same as the original.
We serve you in this field within the scope of Notarized Arabic translation. We translate all your texts and official documents that will be accepted by the state in a certified form and on time. You may request notarization for non-governmental texts as well. Upon payment of the notarization fee, certified translations of all kinds of texts can be made.
Frequently Requested Translation Types
Medical
Technical
Academy
Commercial
Legal
Literary Translation
Simultaneous translation
Consecutive translation
Company Correspondence
Website Translations
Passport Translation
Birth Certificate
Certificate of Celibacy
Divorce Order Translations
Power of attorney
Denegation
Death certificate
ID card
Identity Register Copy
Divorce Certificate
Diploma
Transcript
Driver's license
Criminal record
Health report
Catalog
Residence permit
Visa Documents
Consular Documents
Apostille Translation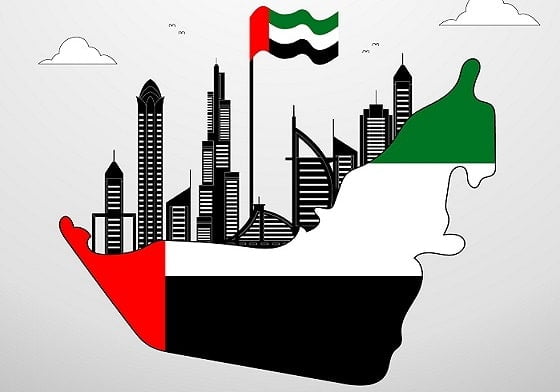 Online Arabic Translation Service
Reach us from anywhere in the world and benefit from our consultancy. We claim to be the translation agency closest to you.Because we have an expert technical staff that constantly improves itself so that you can benefit from the endless blessings of the digital world.
We are closest to you because we can also carry out all translation work online. By providing online services for interpreting at conferences and meetings, we help you stay in touch with the whole world instantly and avoid interruptions in your work.
Arabic Turkish Translation
As Arabic is a language spoken by millions of people in many countries in our nearby geography, it is a language with widespread translation needs. In this context, our company constantly receives sworn Arabic translation applications and our expert team responds quickly to translation requests.
Especially due to our close commercial relations, sworn Arabic translation is required more than many other languages. Due to the fact that the language is not a global language, it may not be possible to easily access a source of support in this language. We can translate almost any text from political to commercial, from technical to historical documents.
Meeting the official needs of Arabic-speaking foreigners living in our country is also included in the Arabic translation services we provide. We can translate from Arabic to Turkish or from Turkish to Arabic, for instance; we can provide support at every point for Arabic-speaking foreign students in our country. We can also provide translation services for companies and business people who want to do business in the Middle East and North African countries, where our commercial activities continue intensively. Due to the size of the trade volume we maintain with these countries, Arabic translation is a significant necessity in every period.
Payment Process
The payment for the Arabic translation service you will receive from our company must be made in half or in full before the translation work starts. If you have made half of the payment for the offer we will give you after you apply to us by specifying your needs, a photographed report of the work will be sent to you before the work is delivered. After that, you complete your payment and receive your work as you prefer.
Our company will offer you different payment options during the purchase.
Delivery of Completed Documents
As well as online delivery, your completed documents can be sent in the form of printed documents by Yurtiçi Kargo and UPS cargo free of charge within Turkey. If you request printed documents from abroad, they will be sent via DHL or TNT international transportation companies, depending on the destination of the documents. Shipping abroad is subject to a fee. Delivery times may vary depending on the conditions set by the companies and the country of delivery.
Frequently Asked Questions