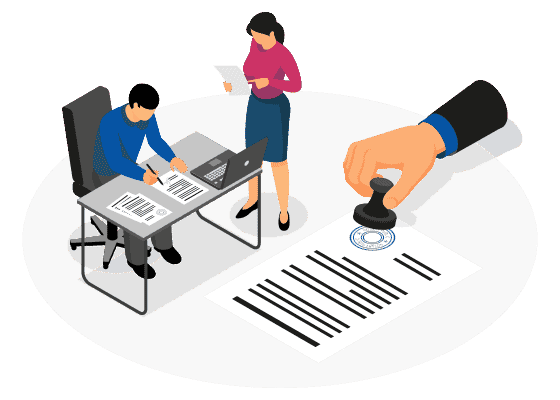 Our office translates diploma in all languages of the world. If necessary, we follow the notary approval of your power of attorney translation on your behalf.
Send us a scanned or good quality photo of your power of attorney
Let us deliver the notarized translation of your power of attorney free of charge to you by courier
Or receive a notarized translation of your power of attorney at our office
Adıgün Translation Office is always by your side with our meticulous and complete translation service and the most affordable price policy, for your diploma translation needs.
Quality and fast service, notary approval, sworn translator stamp, professional corporate consultancy
Happiness depends on success, success depends on time. We know your time is very valuable. For this reason, our most important point is delivery on time.
After your translations are completed, we have a delivery service to any destination in the world. Enjoy our free shipping with fast and reliable companies within Turkey.
Diploma Translation in All Languages
Online Translation Service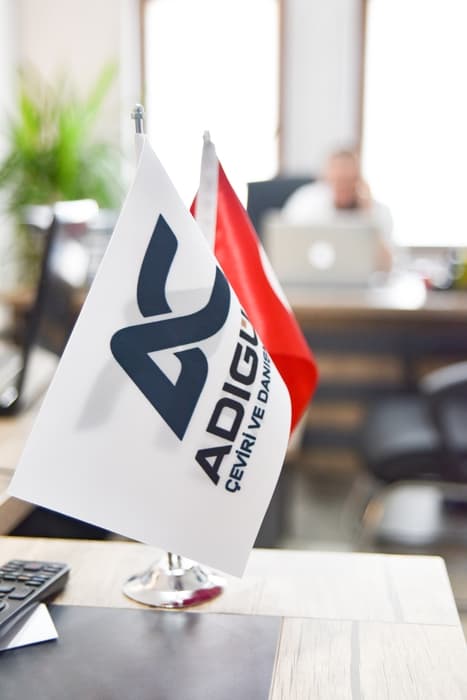 When do you need a Diploma Translation?
A diploma is the most necessary document by which we can obtain information about a person's educational status. If you graduate from a university at home but are applying to an institution abroad, it is requested that your diploma be translated.
Situations where diploma translation is required;
 Studying in a country other than the country of origin
 Applying for immigration or visa to foreign countries
 Making job applications to institutions in a foreign country and similar reasons.
-Equivalency Transactions of Higher Education Institution
The equivalence transactions of diplomas awarded outside Turkey are conducted by the Higher Education Board within the scope of the Higher Education Law in our country. In order for the education received from abroad to be officially valid, this education must have been received from a university approved by the Higher Education Institution or affiliated with this institution.
With a diploma awarded by an institution approved by the Higher Education Board, you are considered a bachelor's degree graduate, and with a diploma awarded by an institution that it does not approve of, you are considered to be an associate degree graduate.
The determination of the equality of the diplomas awarded by the educational institutions recognized by the Higher Education Council with the diplomas awarded in the educational institutions in Turkey is defined as the equivalence transaction.
In order to apply for Diploma Equivalency to the Council of Higher Education, a notarized translation of the diploma is required. Likewise, this application is required for foreign students to receive education in Turkey.
Within the scope of the Higher Education Law, notarized translation of the following official documents is required for diploma equivalency.
Certificate of Graduation (i.e. diploma)
Detailed schedule of grades(transcript)
Diploma attachment for diplomas obtained from states that are members of the European Union
-Diploma Equivalency Certificate
Equivalence certificate is the document that shows in which field and at what level the diploma obtained from a foreign country has equality in our country. We would like to point out that there are some documents and different processes that will be requested from the applicant during the equivalence process.
For detailed information, you can visit the Higher Education Board's webpage. In this case, you will be asked to translate the documents you will apply from a foreign language to Turkish.
The Most Affordable Diploma Translation Price
You can find the lowest price in the market for your diploma translation process only at Adıgün Translation and Consultancy Office. Our professional team is by your side in the translation of all kinds of official documents with our most affordable price policy and our staff of sworn translators who are experts in their fields.
Diploma translation prices may vary depending on the size of the document to be translated and which language it will be translated into. Some institutions may request a notarized document instead of the document received from student affairs. In this case, Adıgün Translation Office carries out the approval process by following your transactions on your behalf by providing consultancy services in line with your request.
The diploma translation price is independent of the notary price and pricing is made after the fee determined by the notary union is added to the translation fee. The diploma translation fee for the year 2022 is 250 TL. This price does not include the notary fee. As we serve with sworn translators and a professional team, we complete your translation process in the fastest and safest way during the day and we send your documents by cargo at home or abroad.
Online Diploma Translation
Our translation office is located in Çanakkale, Turkey. However, another benefit of technology is that it eliminates the concept of distance between buyer and seller. We are just a click away from you with our online diploma translation service.
There is no need for long efforts to get service because all the information and directions you are looking for are available on our site. In order to place an order on our site, it will be sufficient to send the scanned form of the diploma to us via WhatsApp and Telegram communication channels or e-mail.
Diploma Translation by Sworn Translators
No matter how proficient you are in the language you want the documents to be translated, the translation of official documents such as diplomas is not approved without the wet signature of sworn translators. For this reason, the translation process has to be done by notary sworn translators through the translation offices. Otherwise, the notary approval of the translations and then the Apostille approval from the district governor cannot be granted.
Thanks to our best price guarantee and our notary sworn translators, you can have all your documents translated in the language you want, either by visiting our office or by contacting us through our digital channels. Should you wish to benefit from our consultancy service; we follow this process on your behalf and complete the notarization process of your document, and we do not charge an additional fee for this.
The Most Demanded Languages for Diploma Translation in Our Office
Translation orders received by our office for the translation of diplomas and similar documents are mainly in Russian, Ukrainian, German, English, French, Spanish, Azerbaijani, Uzbek, Polish, Japanese and Chinese.
Our notary sworn translators have made it a principle to provide the best and fastest translation services for you.
You can start your transactions and get the chance to get the best service, either by visiting our translation office or by sending us the necessary documents you want to be translated through our digital communication channels.
FAQ (Frequently Asked Questions)