Adıgun Translation and Consulting Services
Notary Certified translation service in all languages
Adıgün Translation Office, with its years of experience, represents high-quality translations which are fully equivalent to the concept in all languages of the world. We offer you a pleasant and unique service experience by organizing notarizing and apostille approval processes for translations of documents in all areas with our expert certified translators.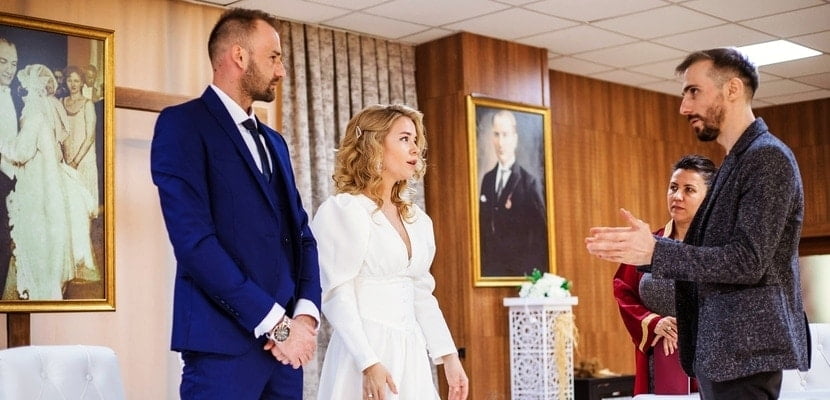 Professional Document Tracking Operations
As Adıgün Translation Agency, we provide professional services to our customers with utmost care and performance in all of our services as well as in document tracking processes.
Our simultaneously developing dynamic staff according to the innovations in the sector perform official document tracking procedures before and after translation on behalf of you.
Notary Certified Translation Agency
We provide written, Interpretational Translation and sworn/certified translation services in all languages and types of documents in all areas. You can easily benefit all of our services under our guarantee of quality, speed and trust.
The notarization procedures required for the documents to be provided to the official institutions are completed and delivered to you by our Adıgün Translation Office, upon your request.
Apostille process required for documents to be used abroad, will be provided by our company upon the request of our clients. The document translated and notarized by our certified translator will be delivered to you with apostille approval.
Translation Request
Please contact our office via our contact channels and website and send your translation request.
Price Proposal & Approval
After receiving your request, we will get back to you with the most reasonable offer as soon as possible.
 Same Day Shipping
Completed projects are sent to all over the world on the same day and free of charge within Turkey.
Adıgun Consulting Agency Translation Prices
The prices of the most requested languages provided by translation services in our office are as follows:
Official document translation prices are as follows. Notarization is charged externally by the notary.
Passport translation - 100 TL
Translation of Birth Certificate - 200 TL
Diploma or Certificate - 300 TL
Exract of Civil Registry- 200 TL
Power of Attorney - 300 TL
In interpretation (oral translation), the prices depending on the scope of the service, but it starts from 300 TL per hour.
Although the prices of interpretation services vary with some special cases, they are 1500 TL per day.
The online interpretation prices starts from 500 TL.
Our company, established in 2016 to meet the language needs of foreigners experiencing language difficulties in a personal and corporate context in Turkey, continues its activities all over the world today.
Adıgün Notary Sworn Translation is a member of Çanakkale Chamber of Commerce and Industry association with the title of "Limited Liability Company" and is the most reliable leading company in Turkey in translation and consulting services.
Adıgün Translation Office provides 24/7 uninterrupted written and Interpretation translation services to its customers in more than 60 languages with its full-time translator family working in the free-lance system that it employs.
We are a giant family with a professional sworn translator staff with a notary's certificate of oath, accredited by consulates of different countries, proven competence in the mother tongue and target language.
We ensure that our customers feel safe with our ISO quality standards certificates, which are proof of the professionalism of our translation services.
Turkish English Russian Ukrainian Kyrgyz Uzbek, Russian, Russian, Ukrainian, Ukrainian, Russian translators as Adıgün translation agency, you will have the comfort of expressing yourself easily when placing your order through their native language translators.
Adıgün translation company delivers completed projects to cargo companies with a reliable world brand at the time of its commitment.
A Notarized Translation Bureau Near You
In the professional business world, timing is one of the keys to success. We are aware of the importance for you of ensuring that your translation works are delivered at the promised time for your business organizations that are progressing smoothly. Our Adıgün Translation Office processes your projects in the fastest way with its emergency translation staff. All completed projects that have been checked are delivered to you within the promised time.
Wherever you are in the world, you can easily experience all of our translation services, which we guarantee trust and quality, through our online translation service platforms. All you have to do is send us a scanned copy of your files by filling out the order form on our website, selecting one of the most suitable for you from our 'WhatsApp' and 'Telegram' offer lines, our e-mail address or mail-shipping options.
Easily place your translation orders from the comfort of your home or business and we will deliver your completed projects to you as soon as possible.
I have received enlightening and adequate explanations to our questions over the Internet and over the phone. I thank them very much. Congratulations on your professional approach. I wish you continued success in your studies.
Erdinç Ergun
A very friendly company, with the approval and apostille of the document, they solved our problem urgently and also organized a fast international shipment. I recommend it if you want quality.
Irina Guduk
Great service and a great experience. It only took me a day to bring my documents to the door of my house. It is translated, notarized and organized into files. I recommend them highly!
Naim Mahroum
I have been looking for someone to do my bureaucratic work for me in Turkey for a long time. I couldn't find a better one than Adygun Translation and Consulting. The employees are really nice and friendly. You are reliable, fast and responsible. I will recommend it to everyone with the guarantee that they will do their best work.
Rohin Mazari
Frequently Asked Questions