It is now very easy to get a quote and make an order for your translations thanks to our online translation order services
You can reach us via our "Telegram" and "WhatsApp" communication tools, get offers and place orders easily.
Proposal Form for Online Translation Orders
You can visit our office, which provides translation services in all languages, or you can start the online translation process without leaving your home.
You can start the online translation process through our WhatsApp and Telegram channels or by filling out the order form here.
Although there is no special requirement for the source material you will send to us, it is important that the text in the scan and photograph is clear, the text integrity is preserved within the page and the letters of the text are in legible size.
Our sworn translators, who are experts in their fields, complete your translation process in a short time in accordance with the requests of official institutions you need.
Upon your request, we conduct the notarization and the Apostille procedures of your document on your behalf, and we send your documents in a complete manner on the same day.
Regardless of where you are in the world, we deliver it to your home with quality and reliable cargo companies that we have agreed with, free of charge within Turkey.
Online Translation Office Just Next to You
We provide 7/24 notarized online translation order services in more than 60 languages
A perfect translation service from the source language to the target language by preserving the originality of your texts
Free shipping on the same day
We send your translated documents free of charge within Turkey and to anywhere in the world
We make our customers feel safe with our ISO quality standards certificates
We deliver your translation orders at the most convenient time for you
Confidentiality of your information is respected in the translation services offered by our translation office
Translator staff accredited by consulates with a memorandum of oath at the notary public
7/24 Online Translation Office
An online translation company that can be accessed 24/7 where you can have information on duration and prices of our comprehensive translation services
Adıgün Translation Office offers discounts up to 30% for bulk orders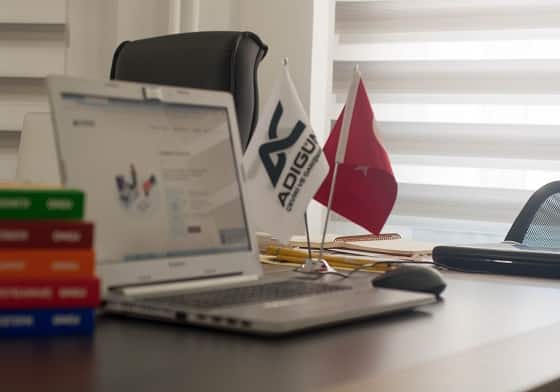 Online Translation Services
In addition to online translation order services, Adıgün Translation and Consulting offers comprehensive solutions under one roof such as notarization and apostille certification procedures.
While the detailed processes of the document tracking process are completed, you will enjoy the comfort without wasting time with details.
Online Document Translation with Best Price Guarantee
As one of the professional names in the sector, we guarantee the best price among online document translation fees in the market.
While performing the translation of official documents such as identities, passports, criminal records, diplomas, birth certificates, our translation office provides shall satisfy your needs in the most accurate way.
Online Translation Service in All Languages
Adıgün Translation Office offers online translation order services in more than 60 world languages, mainly English, German, Ukrainian and Russian.
Wherever you are in the world, you can experience our online translation services
International Money Transfer
(FAQ) Frequently Asked Questions
From anywhere in Turkey and the world, wherever you are, you can send us your source materials, get online translation offers and order online translations without having to come to our translation office.